In photos: Hurricane Florence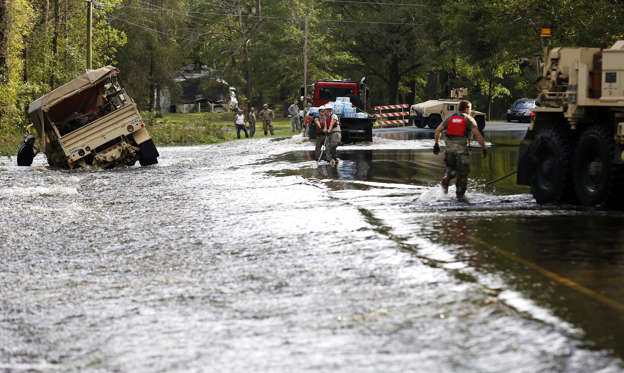 Hurricane Florence made landfall in North Carolina on Sept. 14, bringing punishing winds and rain to the East Coast of the United States. The storm has since been downgraded, but rescue and recovery efforts continue. Dozens have died and severe flooding is doing unprecendented damage to the region.
(Pictured) Troops work to pull a truck out of flood waters that washed away on Chicken Road outside of Lumberton, N.C. on Sept. 17. Many roads in the swamp lands between Lumberton and Pembroke are underwater after massive rain from Hurricane Florence.
© Eamon Queeney/For The Washington Post/Getty Images