In Photos: Mourning the victims of the Thousand Oaks shooting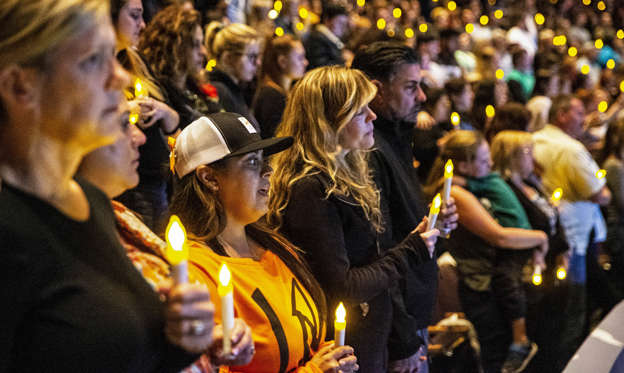 A gunman fired into the crowd at Borderline Bar and Grill in Thousand Oaks, California, late on Wednesday, Nov. 7, 2018, killing 12 people and injuring at least 18 others. In the wake of the tragedy, people around the United States are mourning the victims at funerals, vigils and other events.
(Pictured) People gather for a candlelight vigil to honor the victims in Thousand Oaks, Calif.

© Kent Nishimura/Los Angeles Times/Getty Images