Las Vegas Gunman Scouted Locations in Boston and Chicago, Officials Say

NBC News
10/5/2017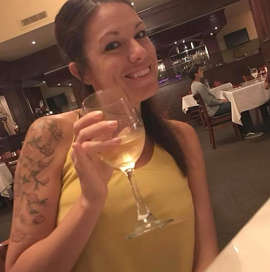 The gunman who massacred dozens in Las Vegas researched possible attack locations in Boston and Chicago, multiple senior law enforcement officials briefed on the investigation told NBC News.
Stephen Paddock's potential targets included the most recent Lollapalooza festival in Chicago, which was held Aug. 3 to Aug. 6 in Grant Park, the officials said. Paddock, 64, went as far as booking a room in a Chicago hotel but did not show up, the officials said. Among the thousands of people who attended the festival was Malia Obama, daughter of former President Barack Obama.
He also researched hotels around Boston's Fenway Park, a senior law enforcement official with direct knowledge of the matter told NBC News. Most hotels in the area, however, have an obstructed view of Fenway — or no view at all.
There is no indication he ever traveled to Boston or Chicago, the officials said.
The officials stressed that investigators still do not know Paddock's motive behind the Las Vegas shooting, in which he fired from a 32nd floor hotel room onto a country music festival Sunday night, killing 58 people and injuring 489. Investigators are trying to understand what the Chicago and Boston research was all about.
© Courtesy of Eric Paddock/AP Photo This undated photo provided by Eric Paddock shows his brother, Las Vegas gunman Stephen Paddock. On Sunday, Oct. 1, 2017, Stephen Paddock opened fire on the Route 91 Harvest Festival killing dozens and wounding hundreds. Authorities are also investigating whether Paddock rented several units at a luxury high-rise overlooking a bigger music festival, called Life is Beautiful, the weekend before Sunday's slaughter, a law enforcement source told NBC News.
Paddock, who lived in Mesquite, Nevada, fired on the crowd of 22,000 for about 10 minutes, and killed himself as police closed in on him, authorities have said. Police are still trying to determine whether he had any help or whether anyone knew about his plans.
Clark County Sheriff Joe Lombardo said he thought the gunman probably did have some kind of assistance, because he had prepared an elaborate escape plan that would have been difficult to execute by himself.
Investigators have interviewed Marilou Danley, Paddock's girlfriend, who returned to the United States from the Philippines, her homeland, where Paddock had sent her two weeks earlier. She told investigators that she had no clue what Paddock was planning, her attorney told reporters on Wednesday.
Investigators found material used to make exploding targets in containers in Paddock's car, along with about 1,600 rounds of ammunition, Lombardo said.