In photos: Hong Kong protests against extradition bill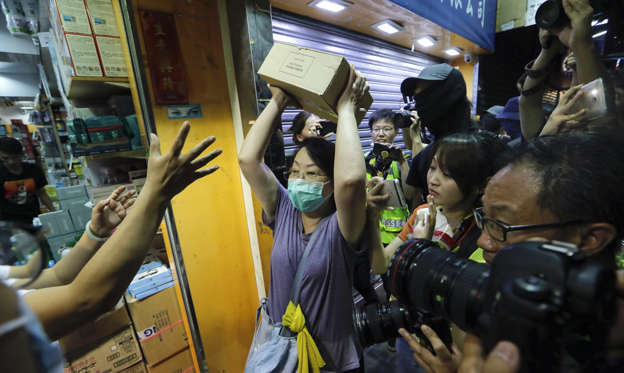 Thousands of protesters marched in Sheung Shui against mainland Chinese parallel traders as pro-democracy demonstrators continued weekly rallies on the streets of Hong Kong over the past month, calling for the complete withdrawal of a controversial extradition bill. Hong Kong's Chief Executive Carrie Lam has suspended the bill indefinitely. However, protests have continued with demonstrators now calling for her resignation.
(Pictured) A protester throws a box of goods at a store that sells to mainland customers, in Hong Kong, July 13.
© Kin Cheung/AP Photo