Islamic Militants Urge Followers to Spread Malware

Newsweek
5/16/2018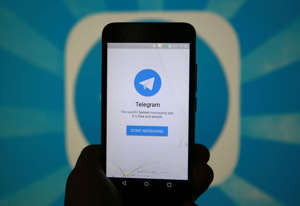 © Sergei Konkov\TASS via Getty Images Jihadists used a channel on the instant messaging service Telegram to call for a "cyberjihad." Islamic militants are spreading messages on their social media channels urging jihadists to spread malware attacks to spy on the enemy for Ramadan.
On Wednesday, a group of jihadists used the MuslimTec channel of Telegram, an encrypted messaging app, to urge fellow Muslims not to be lazy during the holy month of Ramadan and to engage in "cyberjihad" instead.
The messages claimed that members of the group had created new software for steganography called Muslim Crypt. The information was discovered by the Washington, D.C.-based SITE Intelligence group, which monitors extremist activity online. It is not clear whether the members of MuslimTec are affiliated with ISIS or some other Islamic militant group.

The Islamic State frequently uses Telegram and other online channels to spread its messages and propaganda, and to recruit new members.
"For years, ISIS has used a variety of online platforms — including Twitter and WhatsApp among others — to communicate with recruits and operatives, issue claims of responsibility for attacks, and disseminate news updates and propaganda materials," according to the Counter Extremism Project, an international policy organization that works to combat extremist ideologies.
"In January 2015, (ISIS) even circulated a list of recommended private messaging applications, ranking them from least to most 'secure.' At the time, ISIS considered Telegram to be a 'safe' or secure communications application and accordingly recommended its use," the Counter Extremism Project continued.
The groups are also not immune to being hacked or infiltrated themselves. Last year, a group of young Iraqi hackers launched an online operation against the Islamic State in which they placed pornography and confusing messages in the Jihadist propaganda.