Rare photos of Antarctica in 1911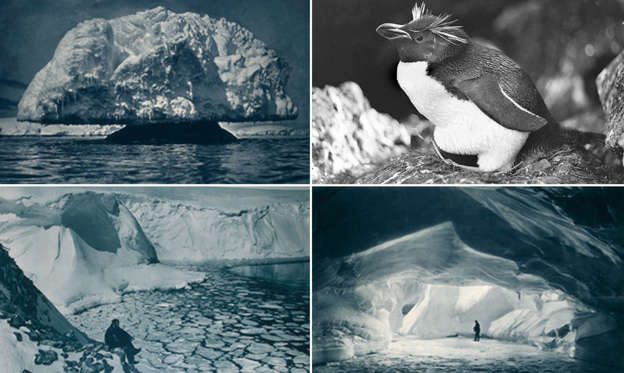 A group of Australian scientists and adventurers set sail in 1911 under the leadership of Dr. Douglas Mawson, bound on a three-year journey exploring Antarctica and Macquarie Island. James Francis (Frank) Hurley was the official photographer to the Australasian Antarctic Expedition, though other members of the expedition also took photographs. Some of these photos are preserved by the State Library of New South Whales; click or swipe through the gallery to view more images.
BING: A PHOTO OF THE ICEBERG THAT SANK THE TITANIC WAS RECENTLY FOR SALE.

h/t Brain Pickings
© State Library of New South Wales