Report: Bryce Harper to Padres 'not a possibility'

Larry Brown Sports
2/22/2019
Despite repeated rumors indicating that the San Diego Padres may also look into signing Bryce Harper, there isn't any real indication that will happen.
According to Kevin Acee of the San Diego Union-Tribune, Harper to the Padres is simply "not happening," with the Padres looking to spend the remaining money on other areas.
It's not happening — unless Bryce Harper wants to take a 90% discount on his salary and/or donate a significant portion of it to investing in an immediate upgrade to the starting pitching.

I have reluctantly checked back with multiple people on this, and it is not a possibility. https://t.co/y5FVekcfHN

— Kevin Acee (@sdutKevinAcee) February 22, 2019
Between this and the fact that Harper's old team has publicly ruled itself out of the running, it's increasingly looking like it's Philadelphia or bust for the top remaining free agent. That's not exactly great news for Harper's agent, Scott Boras, who was likely hoping for a competitive bidding war.
More from Larry Brown Sports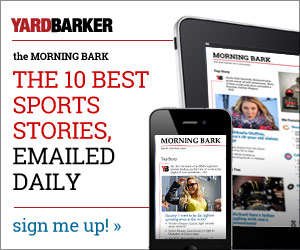 Larry Brown Sports