Russell Westbrook has more triple-doubles than 23 NBA teams. The Kings aren't one

Sacramento Bee
4 days ago
Russell Westbrook continues to collect triple-doubles.

With 32 points, 12 rebounds and 12 assists in the Oklahoma City Thunder's 119-107 victory over the Hawks in Atlanta on Tuesday, Westbrook became just the fourth player in NBA history to record at least 100 career triple-doubles.

"Oh man, just an unbelievable blessing," Westbrook told The Associated Press. "I give thanks to the man above just for allowing me to go out and play the game I love each and every night. I never take it for granted."

His impressive milestone means he has more of them than 23 active NBA franchises.

The Kings are not one of them.

Kings

Lakers

Celtics

76ers

Warriors

Nets
Kings
Lakers
Celtics
76ers
Warriors
Nets

The only NBA FRANCHISES with more triple-doubles than @russwest44. pic.twitter.com/UMRRjdkEfx

— SportsCenter (@SportsCenter) March 14, 2018
While exact numbers weren't given, ESPN's SportsCenter tweeted that the Kings have more triple-doubles than any NBA franchise. That's definitely due to Oscar Robertson, who had 181 in his career and in 1961-62 became the first player to average one for a season - and was the only person to do so until Westbrook did last season.

Robertson played the first 10 of his 14 seasons with the Cincinnati Royals, who have been known as the Sacramento Kings since the 1985-86 season.
Other teams that collectively have more than 100 triple-doubles are the Los Angeles Lakers, Boston Celtics, Philadelphia 76ers, Golden State Warriors and Brooklyn Nets.
Westbrook's 100 triple-doubles trails only Robertson, Magic Johnson (138) and Jason Kidd (107). He got his 20th of the season and 99th of his career Monday in a 106-101 win over the Kings.
The Kings have 46 triple-doubles in the Sacramento era, led by Chris Webber's 14. However, the team hasn't had one since April 5, 2016, when Rajon Rondo had his sixth with the Kings, recording 27 points, 12 assists and 10 rebounds against Portland.
Related Slideshow: Best of the 2017-18 NBA Season (provided by photo services)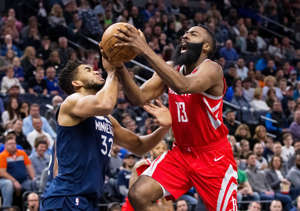 2017-18 NBA season