10 most embarrassing blunders from NFL Week 1

By Michael Dixon, Sportsnaut
of Sportsnaut
|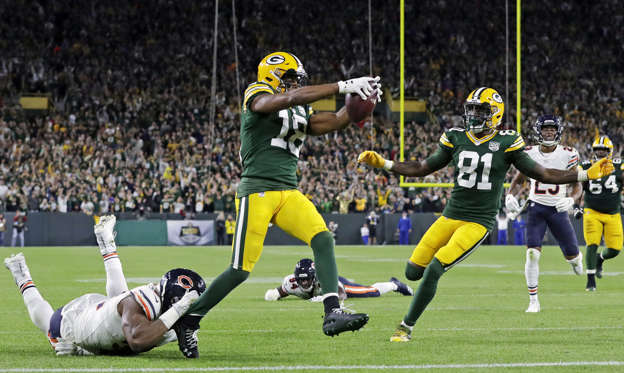 The NFL is back. Week 1 gave us a number of great performances to talk about. It also gave us plenty of notable blunders.
Sunday night's game between the Chicago Bears and Green Bay Packers featured two of the league's very best players playing incredible football. It also featured a massive mistake from each team, one from a coach, and the other from a player.
Of course, that game was not the only one to feature a coaching mistake. Dallas Cowboys coach Jason Garrett and Atlanta Falcons offensive coordinator Steve Sarkisian went into their respective games with highly suspect plans. Meanwhile, Seattle Seahawks coach Pete Carroll let a massive opportunity go by the wayside, creating a massive early swing in his game against the Denver Broncos.
Things were rough on the player's side of the fence, as well. Los Angeles Chargers punt returner J.J. Jones may not have cost his team a win. But a terrible blunder sure cost the Bolts a chance. New York Giants tackle Ereck Flowers appeared to just be overwhelmed in his matchup with Jacksonville Jaguars' star Calais Campbell. But his explanation made for one of the most baffling blunders we've seen in a while.
These were the most notable and embarrassing blunders from NFL Week 1.
© USA TODAY NETWORK-Wisconsin-USA