10 most embarrassing blunders from NFL Week 1

By Michael Dixon, Sportsnaut
of Sportsnaut
|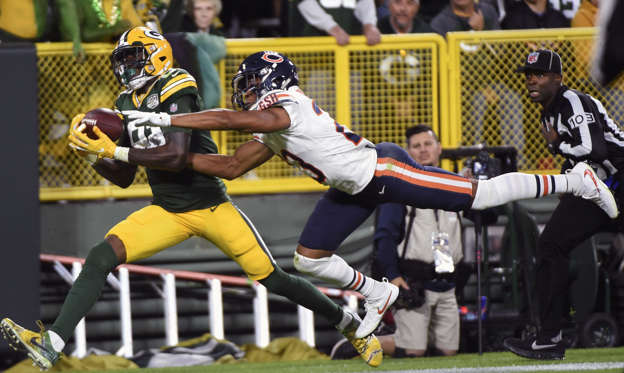 Kyle Fuller lets win slip out of his hands
There's no questioning the greatness of Aaron Rodgers. His comeback on Sunday night was just another incredible achievement for one of the greatest players in NFL history. From the Chicago side, we also must say that one player didn't lose the game. After a dominant first half, the Bears went cold on both sides of the ball in the second.
With all of that being said, it's hard to escape this: If Kyle Fuller had held on to a gimmie interception, Chicago would have won this game. He did not. Two plays later, Randall Cobb was in the end zone, scoring the winning touchdown in Sunday night's classic.
In dropping the ball, Fuller learned a painful lesson. You just can't give a player like Rodgers a second chance. When you do, prepare for the worst, because it's inevitable.
© USA TODAY NETWORK-Wisconsin-USA