10 most embarrassing blunders from NFL Week 1

By Michael Dixon, Sportsnaut
of Sportsnaut
|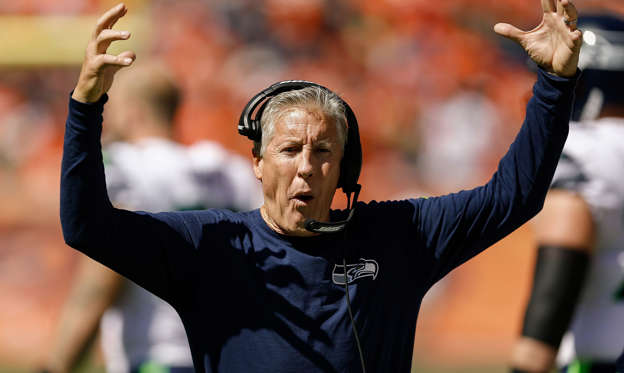 Pete Carroll botches challenge
While Seattle's 27-24 loss to the Denver Broncos wasn't decided until the final seconds of the game, arguably the most important sequence happened in the first quarter. With the Seahawks up 7-0, the Broncos embarked on a drive that tied the game.
During that drive, Denver running back Royce Freeman fumbled the ball, only he was ruled down. Carroll tried to challenge, but the Broncos got to the line quickly and snapped the ball. Now, the referees should have gotten the call right to begin with. A case could even be made that Carroll got the challenge flag out before the ball was snapped. But it should never have been that close. Heck, if nothing else, Carroll could have taken a quick time out to review the play more. In the first half, coaches can be a little more liberal with timeout usage.
The play not being challenged allowed Denver to score. Not only that, but the fumble would have given Seattle the ball at around midfield, giving the Seahawks a chance to go up 10-0, or even 14-0. Carroll may not be the only man to blame for this blunder. But he's a veteran coach and cut a very important play way too close. He does deserve the blame for that.
© USA TODAY NETWORK-Wisconsin-USA