Bears Twitter account fails at 2017 NFL schedule announcement

Bears Wire
4/21/2017
The 2017 NFL schedule was released on Thursday night, and with fans across the league glued to their Twitter feed for any clues or news about who their favorite team will be playing and when.
Official team accounts were a critically important follow for schedule updates.
And then there's the Bears.
Fans hoping to know who Chicago was playing in 2017 needed a menu - yes, a menu - to figure it out. The Bears attempt at creativity was an epic fail. See below.
Your 2017 #BearsSchedule is served. Let's eat. pic.twitter.com/NoKcUzhRk5

- Chicago Bears (@ChicagoBears) April 21, 2017
MORE FROM BEARS WIRE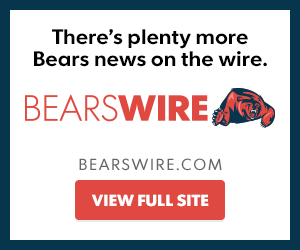 Bears Wire