The 10 biggest quarterback steals in the NFL draft since 2010

By Paul Myerberg
of USA TODAY SPORTS
|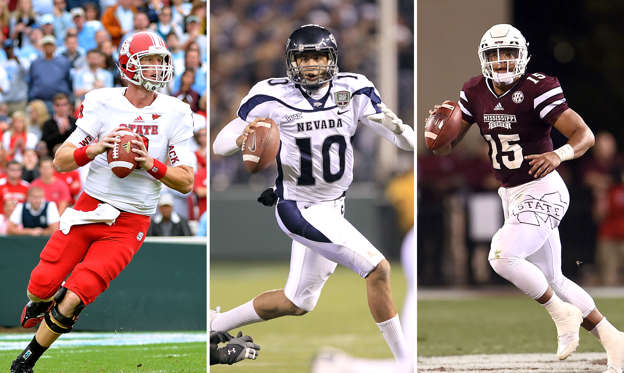 That quarterbacks would own the first round of this week's NFL draft seemed set in stone as early as last summer, when a quick review of the crop of draft-eligible starters indicated that 2017 would be the year of QB in college football.
Four are almost certain to go within the first dozen or picks: Oklahoma's Baker Mayfield, Southern California's Sam Darnold, UCLA's Josh Rosen and Wyoming's Josh Allen. A fifth, former Heisman Trophy winner Lamar Jackson of Louisville, should also find a home in the first round.
But not all starting quarterbacks are found in the first round of the draft. Drew Brees went in the second round. You may have heard that Tom Brady lasted all the way to the sixth round in 2000. Insert your own example here.
So this week's Top 10 list looks back since 2010 to ask: Which former college quarterbacks taken outside of the first round have put together the best NFL careers?
© Getty Images