2022 NHL playoff schedule: Results, dates, times and TV info for all the games

USA TODAY SPORTS
1 day ago
The Tampa Bay Lightning are back in the Stanley Cup Final in their bid for a third consecutive championship.
That was last done in the 1980s by the New York Islanders (four in a row) and the Lightning put themselves in position for a three-peat by beating the New York Rangers in six games in the Eastern Conference final.
The Colorado Avalanche clinched a spot by sweeping the Edmonton Oilers in the Western Conference final and are in the championship round for the first time since they won it all in 2001.
From NFL plays to college sports scores, all the top sports news you need to know every day.
Here is the schedule for the Stanley Cup Final (all series best of seven, times ET, *-if necessary):
SPORTS NEWSLETTER: Sign up now to get daily headlines d your inbox
STANLEY CUP FINAL
Colorado Avalanche vs. Tampa Bay Lightning
Avalanche lead 3-2
Game 1: Avalanche 4, Lightning 3 (OT) 
Game 2: Avalanche 7, Lightning 0
Game 3: Lightning 6, Avalanche 2
Game 4: Avalanche 3, Lightning 2 (OT)
Game 5:  Lightning 3, Avalanche 2
Sunday, June 26: Avalanche at Lightning, 8, ABC
*Tuesday, June 28: Lightning at Avalanche, 8, ABC 
CONFERENCE FINALS
Western Conference
Colorado Avalanche vs. Edmonton Oilers
Avalanche win 4-0
Game 1: Avalanche 8, Oilers 6
Game 2: Avalanche 4, Oilers 0
Game 3: Avalanche 4, Oilers 2
Game 4: Avalanche 6, Oilers 5 (OT)
Eastern Conference
New York Rangers vs. Tampa Bay Lightning
Lightning win 4-2
Game 1: Rangers 6, Lightning 2
Game 2: Rangers 3, Lightning 2
Game 3: Lightning 3, Rangers 2
Game 4: Lightning 4, Rangers 1
Game 5: Lightning 3, Rangers 1
Game 6: Lightning 2, Rangers 1
SECOND ROUND
Eastern Conference
Florida Panthers vs. Tampa Bay Lightning 
Lightning win 4-0
Game 1: Lightning 4, Panthers 1
Game 2: Lightning 2, Panthers 1
Game 3: Lightning 5, Panthers 1
Game 4: Lightning 2, Panthers 0
Carolina Hurricanes vs. New York Rangers
Rangers win 4-3
Game 1: Hurricanes 2, Rangers 1 (OT)
Game 2: Hurricanes 2, Rangers 0
Game 3: Rangers 3, Hurricanes 1
Game 4: Rangers 4, Hurricanes 1
Game 5: Hurricanes 3, Rangers 1
Game 6: Rangers 5, Hurricanes 2
Game 7: Rangers 6, Hurricanes 2 
Western Conference
Colorado Avalanche vs. St. Louis Blues
Avalanche win 4-2
Game 1: Avalanche 3, Blues 2 (OT)
Game 2: Blues 4, Avalanche 1
Game 3: Avalanche 5, Blues 2
Game 4: Avalanche 6, Blues 3
Game 5: Blues 5, Avalanche 4 (OT)
Game 6: Avalanche 3, Blues 2
Calgary Flames vs. Edmonton Oilers
Oilers win 4-1
Game 1: Flames 9, Oilers 6
Game 2: Oilers 5, Flames 3
Game 3: Oilers 4, Flames 1
Game 4: Oilers 5, Flames 3
Game 5: Oilers 5, Flames 4 (OT)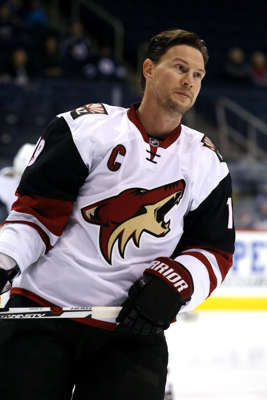 FIRST ROUND
Eastern Conference
Florida Panthers vs. Washington Capitals
Panthers win 4-2
Game 1: Capitals 4, Panthers 2
Game 2: Panthers 5, Capitals 1
Game 3: Capitals 6, Panthers 1
Game 4: Panthers 3, Capitals 2 (OT)
Game 5: Panthers 5, Capitals 3
Game 6: Panthers 4, Capitals 3 (OT)
Carolina Hurricanes vs. Boston Bruins
Hurricanes win 4-3
Game 1: Hurricanes 5, Bruins 1
Game 2: Hurricanes 5, Bruins 2
Game 3: Bruins 4, Hurricanes 2
Game 4: Bruins 5, Hurricanes 2
Game 5: Hurricanes 5, Bruins 1
Game 6: Bruins 5, Hurricanes 2
Game 7: Hurricanes 3, Bruins 2
New York Rangers vs. Pittsburgh Penguins
Rangers win 4-3
Game 1: Penguins 4, Rangers 3 (3OT)
Game 2: Rangers 5, Penguins 2
Game 3: Penguins 7, Rangers 4
Game 4: Penguins 7, Rangers 2
Game 5: Rangers 5, Penguins 3
Game 6: Rangers 5, Penguins 3
Game 7: Rangers 4, Penguins 3 (OT)
Toronto Maple Leafs vs. Tampa Bay Lightning
Lightning win 4-3
Game 1: Maple Leafs 5, Lightning 0
Game 2: Lightning 5, Maple Leafs 3
Game 3: Maple Leafs 5, Lightning 2
Game 4: Lightning 7, Maple Leafs 3
Game 5: Maple Leafs 4, Lightning 3
Game 6: Lightning 4, Maple Leafs 3 (OT)
Game 7: Lightning 2, Maple Leafs 1
Western Conference
Colorado Avalanche vs. Nashville Predators
Avalanche win 4-0
Game 1: Avalanche 7, Predators 2
Game 2: Avalanche 2, Predators 1 (OT) 
Game 3: Avalanche 7, Predators 3
Game 4: Avalanche 5, Predators 3
Calgary Flames vs. Dallas Stars
Flames win 4-3
Game 1: Flames 1, Stars 0
Game 2: Stars 2, Flames 0 
Game 3: Stars 4, Flames 2
Game 4: Flames 4, Stars 1
Game 5: Flames 3, Stars 1
Game 6: Stars 4, Flames 2
Game 7: Flames 3, Stars 2 (OT)
Minnesota Wild vs. St. Louis Blues
Blues win 4-2
Game 1: Blues 4, Wild 0
Game 2: Wild 6, Blues 2
Game 3: Wild 5, Blues 1
Game 4: Blues 5, Wild 2
Game 5: Blues 5, Wild 2
Game 6: Blues 5, Wild 1
Edmonton Oilers vs. Los Angeles Kings
Oilers win 4-3
Game 1: Kings 4, Oilers 3
Game 2: Oilers 6, Kings 0
Game 3: Oilers 8, Kings 2
Game 4: Kings 4, Oilers 0
Game 5: Kings 5, Oilers 4 (OT)
Game 6: Oilers 4, Kings 2
Game 7: Oilers 2, Kings 0
This article originally appeared on USA TODAY: 2022 NHL playoff schedule: Results, dates, times and TV info for all the games