5 Affordable Places To Retire Near the Beach
By Jennifer Taylor
of GOBankingRates
|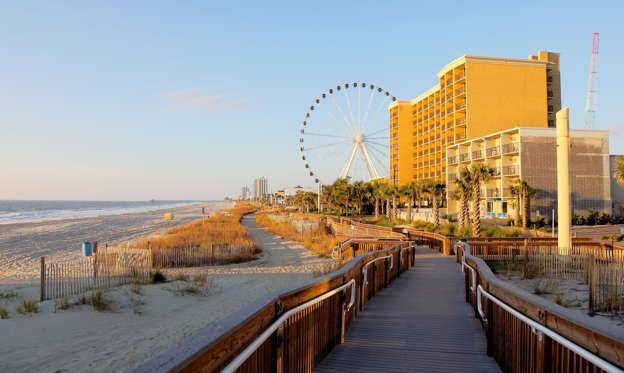 Garden City, South Carolina
Located approximately 10 miles south of Myrtle Beach, Garden City, South Carolina, is a small resort town with a population of roughly 11,000 -- and 40% of residents are 65 years old and up.
Covering about 5.5 square miles, Garden City offers easy access to the beach from anywhere you choose to live. The median home selling price is $315,000, as of May 2022, which is notably less than the national average.
You'll also enjoy South Carolina's low taxes. This involves no tax on Social Security benefits, minimal property taxes and a notable retirement-income deduction from your state income tax.
Take Our Poll: Are You In Favor of More Inflation Relief in 2023?
© Ron and Patty Thomas / Getty Images/iStockphoto