How to use the Southwest Companion Pass

The Points Guy
10/23/2021
MSN has partnered with The Points Guy for our coverage of credit card products. MSN and The Points Guy may receive a commission from card issuers.
One of the best deals in the travel world is the Southwest Companion Pass. It lets you take along a companion for free (plus applicable taxes and fees) on an unlimited number of Southwest flights for the lifetime of the pass.
How do you unlock this valuable golden ticket of sorts? Well, you'll need to earn 125,000 tier-qualifying points in a single calendar to earn the pass for the remainder of the current calendar year and the entirety of the next one. This is a lot of points to earn, but there are times when you can leverage a Southwest cobranded credit card's welcome bonus to earn the bulk of the points required very quickly.
In fact, one of these offers just popped up making this pass much more within reach than you might think. Here's a little about how to get the pass … and then how to put it to good use once it's in your hands.
For more travel tips and news, sign up for our daily newsletter.
In This Post
How to earn the Southwest Companion Pass
Typically, you must earn 125,000 Companion Pass-eligible points in one calendar year to get the Southwest Companion Pass.
That said, in 2021 Southwest offered an olive branch to members with accounts that were open and active as of Dec. 31, 2020. Eligible accounts received 25,000 tier-qualifying points into their account — meaning you actually only need to earn 100,000 tier-qualifying points during the remainder of 2021 to get the pass.
Once you earn the required points, you will get a Companion Pass for the rest of that calendar year and all of the following year. If you earn the required points by the end of 2021, you'll have the pass for the rest of 2021 and all of 2022.
However, unless you are already almost there, you might want to hold off on too much Companion Pass-qualifying activity until 2022. This is because if you were able to earn the pass early in 2022, it would be good for all of that year and all of 2023 — giving you almost two years with the pass. Southwest hasn't indicated it will offer the 25,000 tier-qualifying bonus next year. But even if the program doesn't hand out that headstart next year, getting to 125,000 points when you can get 100,000 of them from one card bonus isn't that hard.
With Southwest's newly launched offers on all three of its cobranded personal credit cards, you can earn up to 100,000 bonus points. This will get you a huge jump start on earning the Southwest Companion Pass, while also providing you with the points to book plenty of award flights. Here are the details:
Southwest Rapid Rewards Plus Credit Card: Earn up to 100,000 Rapid Rewards points — Earn 50,000 points after you spend $2,000 in three months from account opening and 50,000 points after you spend $12,000 in 12 months from account opening.
Southwest Rapid Rewards Premier Credit Card: Earn up to 100,000 Rapid Rewards points — Earn 50,000 points after you spend $2,000 in three months from account opening and 50,000 points after you spend $12,000 in 12 months from account opening.
Southwest Rapid Rewards Priority Credit Card: Earn up to 100,000 Rapid Rewards points — Earn 50,000 points after you spend $2,000 in three months from account opening and 50,000 points after you spend $12,000 in 12 months from account opening.
If you already received the boost of 25,000 bonus points into your account earlier this year, any of these three offers will earn you the pass for 2021 and 2022, as long as you are able to spend the admittedly large $12,000 by your December 2021 statement close date.
You need to make sure the points post into your Southwest account in 2021, regardless of when the spend was actually completed. Typically, points post to your Southwest account 3-5 days after the monthly statement closes, so meeting the $2,000 minimum spend requirement by your December statement close date should work, but there's no guarantee.
However, if you aren't able to spend that amount of money within the next few months — or you'd prefer to have the pass for 2022 and 2023 instead — you can hold off on meeting any of the minimum spending requirements on the bonus until January 2022. To earn the qualifying points for the Companion Pass, it doesn't matter when you open the card, but instead it matters when your points hit your Southwest Rapid Reward account. And since you have three months to do so for the first tier bonus, you can apply now and hold off until Jan. 1, 2022, to hit the $2,000 minimum spend amount.
You'll then want to try to earn the second 50,000 points by spending the additional requirements as quickly as possible. With the points earned from the welcome offer and minimum spend combined, this will earn you 112,000 qualifying points — leaving you with 13,000 points to go to earn the pass in 2022.
You can earn the remaining points by additional credit card spending, flying Southwest on paid tickets, using the Southwest shopping portal or utilizing any of the other Southwest Rapid Rewards partners.
Earning the points as quickly as possible at the beginning of 2022 will allow you to have the pass and ultimately fly buy-one-get-one for close to two years.
Check out our post on the best Southwest Airlines credit card to learn more about these cards plus the two Southwest small business cards.
How to use the Southwest Companion Pass
Once you've earned a Companion Pass on Southwest, Southwest makes it incredibly easy to use it. Here's how:
Step 1: Set up your Companion Pass
As soon as you earn a Companion Pass, you should receive an email from Southwest within a few days congratulating you on your big accomplishment. If you want to monitor your progress in real-time, you can check your status by logging into your Rapid Rewards account on Southwest.com.
When you get this email, click on the links to set up your initial companion choice. You must have your companion's full name (as it appears on their ID), birth date, email address and Rapid Rewards account number.
You can also call Southwest to designate your companion. But it's easy to make the initial selection online, so there's no reason to pick up the phone for this step.
Step 2: Confirm flight availability for your entire traveling party
Now that you have a companion selected, it's time for the fun part — booking a flight when your companion will fly free (other than taxes and fees). However, before booking, it's vital to check that there are enough seats available on the flight for your entire traveling party. A Companion Pass fare can only be added if there is a seat available for sale.
For example, if you have a family of four that will be traveling, including one of them on a Companion Pass, search on Southwest.com for four seats. Note that all four seats do not have to be in the same fare bucket. So, if there are only three seats left with Wanna Get Away fares, but there are also Anytime and Business Select fares available, in addition to those three cheaper fares, your booking will work.
Step 3: Book flights for everyone other than your companion
The next step in using your Companion Pass is to book flight reservations as you normally would for everyone in your traveling party except the companion. This means that if you have a family of four where mom holds a Companion Pass and dad is the companion, you should book tickets for mom and the two kids first. Do not book flights for dad at this stage.
Most travelers will find that booking flights online on Southwest.com is very easy, although it's also possible to book flights over the phone with Southwest phone agents. You can book these flights with cash or Rapid Rewards points, as either method works in conjunction with the Companion Pass.
If you are purchasing these tickets with cash, don't forget to add the Rapid Rewards numbers of everyone in your traveling party to the booking. There's no reason to leave points-earning possibilities on the table — even kids can earn frequent-flyer points on Southwest.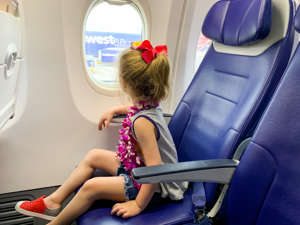 Step 4: Make your companion's flight booking
After you have booked flights for everyone in your traveling party (except for your companion), the next step is to secure a flight reservation for that person. To avoid losing the ticket availability you just checked for in Step 1, I recommend booking your companion immediately after your flight is booked. This is especially important on flights that regularly sell out (think: peak Christmas dates to and from Hawaii).
The Companion Pass holder (mom, in our example) should return to the Southwest website and log into his or her Rapid Rewards account. Go to "My Account" at the top of the home page.
On the left-hand side of the screen, you'll see a section called "My upcoming trips." There, you should see the flight reservation you just made, along with any other trips you have booked on Southwest. If you have many flights reserved, you'll need to click the "See all trips" link for all of your reservations to appear.
Underneath your flight details, you'll see a button that says "Add Companion." Click on it.
You'll find that the "Trip & Price Details" are already pre-filled with the flight information and the cost of the taxes and fees. In this case, for a domestic one-way trip, that price is just $5.60 for your companion to fly.
Click "Continue" to go to the next page that includes "Passenger & Payment Info." There, you will find your companion's name and identifying information filled in. With everything pre-filled, there is very little chance for a booking mistake in this stage of the process.
Finally, you'll be prompted through the process to pay applicable taxes and fees and secure the flight reservation for the companion. If you have a credit card already saved to your account profile, it's even quicker and easier to complete the booking.
I have found that once you go through this process once, you'll be able to book subsequent flights with your Companion Pass in just a minute or two. It's that simple.
Additional Southwest Companion Pass tips and tricks
Although the process of using the Southwest Companion Pass is almost always easy, there are a few idiosyncrasies that can arise. Companion Pass holders should also be aware of the following:
You'll receive separate confirmation numbers
When you book flights for a group or family together, everyone will have the same confirmation number. However, with the Companion Pass, your companion will always be assigned a different Southwest confirmation number than the rest of the party. While this isn't a big deal, it can matter for the strategy surrounding Southwest's unique check-in policy.
When the time comes to check in for your flight, this means you won't be able to check in online together. If you are playing the Southwest fastest-finger game exactly 24 hours before your flight to get a prime boarding position, I highly recommend having two devices ready to check you and your companion in at the same time. If you check in one person first and then check in the other person next, you may well lose out on some of the best boarding positions.
Related: Is Southwest EarlyBird check-in worth it?
You must call to change companions
While you can change your companion three times in a calendar year, Southwest Companion Pass holders should know that doing so requires you to make a phone call. There is no way to change a companion online.
The fine print on Southwest's site says that it may take up to 21 business days for processing. In our experience, the companion is always changed nearly instantaneously. It will take a while for a new Companion Pass card to arrive in the mail for your new companion, but the change is implemented for online booking purposes within seconds.
Watch out for reservations close together with different companions
While you can change companions up to three times in a single year, you won't be able to change your companion until you've completed all travel with your current companion. If you have two trips close together with different companions, things can get a bit tricky.
For example, if you have a trip with your child on March 1 and another with your spouse on March 15, you won't be able to add your spouse as a companion to that second trip until after March 1. It is theoretically possible that the March 15 flight could sell out before March 1, leaving your spouse high and dry for the March 15 trip.
Although this situation doesn't arise often, it's an important consideration if you are planning to travel during peak times and/or on popular routes. If a flight does sell out, you may find yourself in the position of having to book a new flight for yourself at a higher price to find an itinerary with availability for your companion.
Related: 13 lessons from 13 years' worth of Southwest Companion Passes
Bottom line
Using the Southwest Companion Pass is a breeze. And right now, earning it is pretty easy, too — thanks to the 100,000 point sign-up bonuses on the airline's credit cards.
With travel starting to pick up again, this is the perfect way to travel more often next year — and even into 2023 if you wait to earn the points until 2022.
Additional reporting by Jennifer Yellin.
Featured photo courtesy of Stephen M. Keller, Southwest Airlines Co
SPONSORED: With states reopening, enjoying a meal from a restaurant no longer just means curbside pickup.
And when you do spend on dining, you should use a credit card that will maximize your rewards and potentially even score special discounts. Thanks to temporary card bonuses and changes due to coronavirus, you may even be able to score a meal at your favorite restaurant for free. 
These are the best credit cards for dining out, taking out, and ordering in to maximize every meal purchase.
--
Editorial Disclaimer: Opinions expressed here are the author's alone, not those of any bank, credit card issuer, airlines or hotel chain, and have not been reviewed, approved or otherwise endorsed by any of these entities.