12 of the world's most incredible buildings, from castles to cathedrals

By Wanderlust
of Wanderlust
|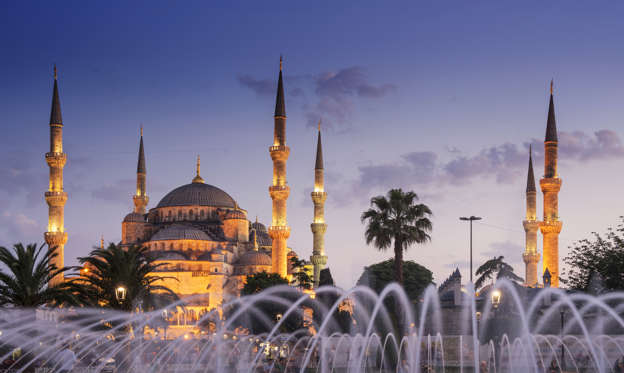 1: Sultanahmet Mosque, Istanbul, Turkey
Debra Corbeil (The Planet D)
We've had the good fortune to see some of the greatest skylines on Earth, from Shanghai to New York, but there is something about Istanbul that keeps us coming back.
The Sultanahmet Mosque is better known by its nickname: the Blue Mosque. Its six minarets dominate the skyline of the old city, while looking back from the Bosphoros.
You may wonder why it is known as the Blue Mosque when it isn't even remotely blue, but it became famous around the world because of the more than 20,000 blue ceramic tiles adorning its inside ceiling and walls.
© Carlos Fernandez/Getty Images