The National Park Service App Is A Travel Must Have

Zack Litchfield
8/6/2022
The National Park Service app released just a couple of weeks ago, but it's already one of my favorite apps. If you're doing any travel in the United States, it is absolutely a must have. While the NPS is continuing to build out what you can find inside the new app, I can already tell you its going to be invaluable in helping me to plan my trips. If you scour the NPS websites like I do, then keep on reading to find out why you're going to love the National Park Service App!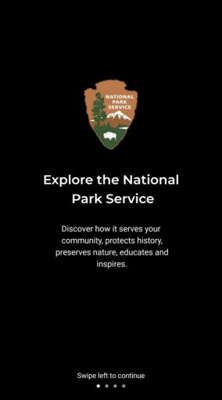 What is the National Park Service App
This wonderful app can basically be summed up as like having a NPS guide in your pocket. But for, like, every park or monument in the entire Park Service. The National Park Service has operated some amazingly informative websites for their parks already. The National Park Service app takes all of these websites and boils them down into one handy dandy app.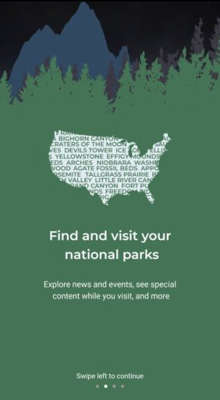 It's pretty clear that what NPS wants to do is make accessing this information as easy as possible. This becomes especially true when you find the app's best feature: downloading. That's right, you can download your favorite parks right to your phone. Never again will you be out on a hike or without service and unable to look up that trail or destination. I can't tell you how handy this would have been on my road trip through Utah's Mighty Five last year!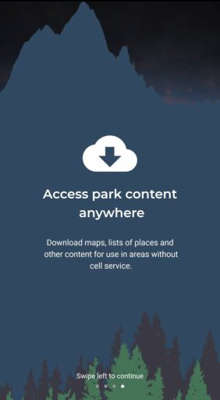 This app is really going to be a game changer for those who love the National Parks. There are a ton more features to play with in the app beyond the ability to download the park your in.
National Park App Features
The National Park Service App is packed with features, all of which are right up front for you to use. Right on the home screen it shows you parks which are near your current location. Since I'm based in Jacksonville, it pulled up Timucuan Ecological & Historic Preserve, Castillo de San Marcos, and Cumberland Island National Seashore.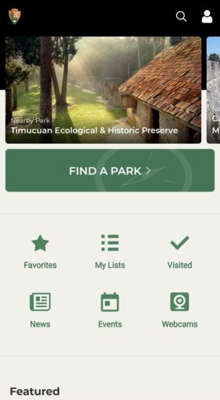 The app also has a fantastic search function that super easy to use. Just click on Find A Park and choose from one of the options (or type in your search). Choose from one of hundreds of topics or activities, and boom! instant list of parks to choose from. I absolutely love this feature, especially when paired with the map to see just what might be nearby.
Favorites and Lists are also another cool feature on the front page. You can quickly mark your favorite parks by simply clicking the star on their page. Even better than that, you can favorite activities as well which is a wonderful way to keep track of the best things to do in each park. When paired with lists, you have the ability to really customize your own experience in the National Park Service app.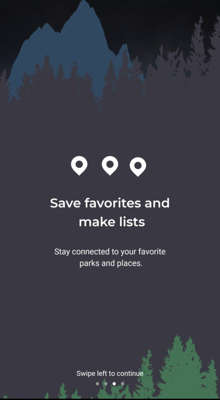 The final great piece of the app is the News and Events. Both of these sections are found at the bottom of the home page. When you view them, they will give you all the news and events going on inside our national parks. If you've saved some favorite parks, you can even choose to toggle just news and events from those specific parks which is great for sifting though the noise.
Current Limitations of the App
With all the great features the app currently has, there are a couple of limitations to be aware of right now. None of these should stop you from downloading the app ASAP, but they might put a hitch in your planning.
The biggest hiccup right now is that not everything is currently loaded into the app for every park. For example, Great Smoky Mountain National Park currently only shows the four visitor centers. It doesn't have the extensive list of trails or other attractions that you can find on the website. The National Park Service App is receiving regular updates, so hopefully they'll continue to import information from the site.
The next limitation comes with the mapping feature of the app. While most sites you can visit show their location on the map, it isn't the most detailed. Trails and hikes in particular suffer from this lack of detail. You need to zoom WAY in to see the dotted lines indicating the trail. So while the app will certainly help you plan what trails to see, it isn't going to help you follow them. Fortunately, apps like AllTrails have you covered there so this isn't a huge loss.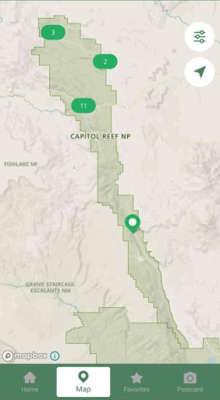 Again, even with these two limitations, I still think the National Park Service App is a must have. It'll only get better with time, so go ahead and jump on the bandwagon now. I know I wish I had it during my Blue Ridge Parkway road trip last year!
Where To Use the National Park Service App Right Now
While there are a few parks that aren't fully detailed at the moment, you can still get a ton of use from the app right now. I encourage you to download it now and follow along with some of my trips! Plan your next trip to Arches, Black Canyon of the Gunnison, Canyonlands, Minuteman, Redwood, or Rocky Mountain National Parks with my guides and the app. I guarantee you'll have a fantastic time no matter where you go.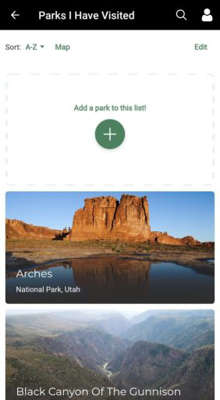 If you enjoyed any of my posts from my National Park adventures, then please check out some of my other posts as well! Also, don't forget to follow me on Instagram or Facebook to journey along with me live! If you loved this post, then pin it and check me out on Pinterest as well!
Don't Forget to Pin by Using the Image Below!
The post The National Park Service App Is A Travel Must Have appeared first on Florida Man on the Run.