How a six-year-old joke is coming back to haunt Jason Momoa

Wonderwall
10/12/2017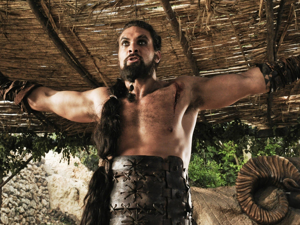 It was a bad choice of words then, and an especially bad choice of words now.
Jason Momoa is getting shredded on social media today after a joke he made in 2011 about rape began making the rounds.
The actor was on a 2011 Comic-Con panel for his "Game of Thrones" character when he was asked what he loves about fantasy shows. 
© Judy Eddy/WENN.com Jason Momoa attends CinemaCon 2017 at Caesars Palace in Las Vegas on March 29, 2017.
"As far as sci-fi and fantasy, the genre, there's so many things you can do [with it]," he said. "Rip someone's tongue out of their throat and get away with it, rape beautiful women."
It was meant as a joke and the crowd laughed loudly. The cast and crew of "Game of Thrones" grimaced and put their heads down and covered their faces as the crowd laughed. Jason, trying to keep it light, said, "next question," while covered his face with his jacket.
Jason played Khal Drogo on the popular HBO show.
When the video resurfaced online, fans were not pleased.
"Female fantasy fans to Jason Momoa: we wanted to believe you weren't typical male trash. We wanted it so, so much," one twitter user said. 
© RB / Bauergriffin.com / Splash News Jason Momoa heads to "Jimmy Kimmel Live" in Los Angeles on Jan. 26, 2017.
Another added, "Jason Momoa was too fine & perfect…knew there had to be something wrong."
One Twitter user noted the laughter in the room: "Everyone laughing after Jason Momoa jokes about rape IS rape culture," the person wrote. "That laughter is why victims don't come forward."