Strange bedfellows: 19 intimate moments from 'Two And a Half Men'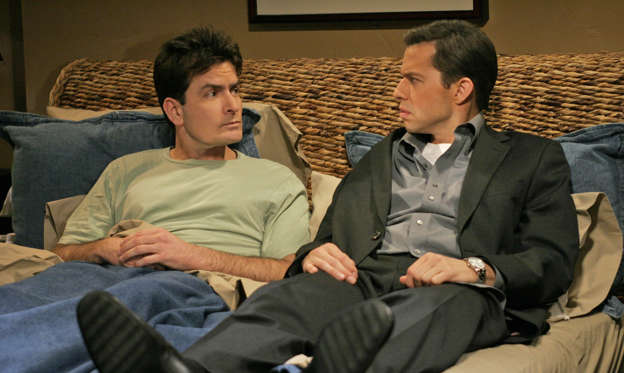 In 2003 "Two And A Half Men" premiered, centering around brothers Charlie and Alan Harper, played by Charlie Sheen and Jon Cryer, who end up living in the same Malibu beach house following Alan's divorce. Alan's son, Jake (played by Angus T. Jones) helps solidify the plot of these unlikely men forced into raising a child together.
In 2009 the long-running series, then in its 8th season, hit a production stoppage when Charlie Sheen went into rehab to undergo drug-related treatment. The season ended abruptly, with just 16 episodes airing, when Sheen was fired following his offensive comments about the show and its creator, Chuck Lorre.
© Greg Gayne/Warner Bros.