'The Mummy' Teaser: Tom Cruise Enters A New World Of Gods And Monsters

Deadline
12/1/2016
© Universal Universal has unwrapped a quick first look at Tom Cruise in summer 2017 tentpole, The Mummy. Dubbed a "new world of gods and monsters," the pic is part of the studio's return to the classic monster universe. 
In the teaser below, which folks can chew on until the full trailer is released Sunday, Sofia Boutella makes eyes — lots of them — as an ancient princess who is awakened from her desert tomb to the present-day, bringing with her the malevolence of a millennia and terrors that defy human comprehension.
Alongside Cruise and Boutella in the Alex Kurtzman-helmed film are Annabelle Wallis, Jake Johnson, Courtney B Vance and Russell Crowe.
Jon Spaihts and Christopher McQuarrie penned the script with Kurtzman, Chris Morgan and Sean Daniel producing. Earlier this year, Universal set a June 9, 2017 domestic release. Here's the new one-sheet in full:
Look back at Tom Cruise's big screen career below: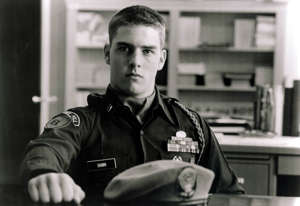 Tom Cruise on screen from 'Taps' to 'American Made'