2017 Emmys: Co-Star Face-Offs Create a 'Feud' Across Multiple Categories

Variety
7/13/2017
In the Oscar-themed episode of FX's "Feud," Bette Davis and Joan Crawford went head-to-head at the 1963 Academy Awards. At the 2017 Emmys, life will imitate art, as "Feud" stars Susan Sarandon and Jessica Lange are both up for the same award in the same category.
But it's not just "Feud" that earned multiple acting nominations in the same categories. Other A-list shows, like "Big Little Lies," also have their stars nominated beside each other — an exemplary "first-class problem," as they say.
Out of the five nominees in the limited series or movie lead actress race, there are only four programs represented: FX's "Feud: Bette and Joan" (Lange and Sarandon); HBO's "Big Little Lies" (Nicole Kidman and Reese Witherspoon grabbed noms); FX's "Fargo" (Carrie Coon); and ABC's "American Crime" (Felicity Huffman).
Similarly, in the limited series or movie supporting races, co-stars from "The Night Of" (Bill Camp and Michael Kenneth Williams) and "Feud" (Alfred Molina and Stanley Tucci) are facing off against each other, while over in the supporting actress category, castmates Judy Davis and Jackie Hoffman are fighting it out for "Feud" against co-stars Shailene Woodley and Laura Dern for "Big Little Lies."
And then there's the supporting actress race for drama series, which sees "The Handmaid's Tale" stars Ann Dowd and Samira Wiley both up against each other.
Co-stars being pitted against co-stars is hardly unprecedented — and could even be seen as an asset. For decades, Emmy voting was done by ranking the nominees, which allowed voters to see multiple pieces of work per nominee as they inevitably ended up in their co-stars' submissions. Additionally, co-stars from one show were often ranked together in higher groupings from voters who preferred that show over the others on the ballot. In those ways, co-stars being nominated against each other could actually help their chances at taking the trophy.
ABC's ensemble comedy "Modern Family" showcased this phenomenon perhaps most famously from 2010-2014, as it boasted multiple contenders in the supporting actor categories. With "Modern Family," the male winners flip-flopped year to year — in 2010 Eric Stonestreet topped Ty Burrell and Jesse Tyler Ferguson; in 2011, Burrell took the trophy over all of the other adult males in the cast; in 2012, Stonestreet was back on top; and in 2014, it was Burrell once again, this time only opposite Ferguson. Julie Bowen also took the prize when Sofia Vergara was also nominated in both 2011 and 2012.
The 2017 Emmys will be only the second year that voting is completed using the plurality method — a method that leads to the potential of a vote being split among co-stars from the same program, leaving room for those lone nominees to inch up to the top of the list. Whether this proves to be true among the limited series or movie races still remains to be seen, though overall name recognition still could reign most supreme when choosing the top pick.
Related gallery: 2017 Emmy Nominees (via Photo Services)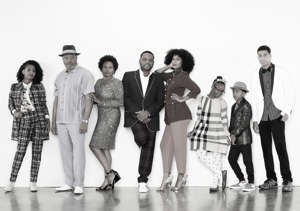 2017 Emmy Nominations