50 Cent Vows to Quit Power Over Golden Globe Snub: 'Kanan Must Die'

TVLine
12/12/2016
Note to the producers of next month's Golden Globe Awards: Book 50 Cent as a presenter now.
The star and exec producer of Starz' Power took to social media on Monday following the announcement of the 2017 Golden Globe nominations and expressed fury over the series' poor showing.
© Provided by TVLine
"I'm on the move again," he wrote. "I accept my series Power was not intended to be a signature show for the network, but it is the highest-rated show."
The actor-rapper — aka Curtis Jackson — went on to say he's "done promoting this out side of contractual obligations," before adding that in the drama's upcoming fourth season his drug-lord character Kanan "must die." He then concluded: "I got other s–t to do."
No comment yet from Starz.
Check out the Golden Globes TV nominees: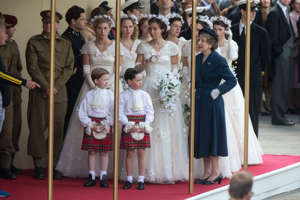 2017 Golden Globes nominees: TV