ABC Says Politics Played No Role in 'Last Man Standing' Cancellation

Variety
5/16/2017
(Video provided by TV Guide)
The ABC comedy "Last Man Standing" was canceled due to ABC's decision to move away from comedy on Friday and not because of lead actor Tim Allen's political leanings, ABC's entertainment chief said after unveiling the Walt Disney network's new programming schedule on Tuesday.

"'Last Man Standing' was a challenging one for me, because it was a steady performer," said Channing Dungey, ABC Entertainment President. "Once we made the decision not to continue with comedy on Friday, it was just kind of that's where we landed." She made her remarks on a conference call with reporters.  ABC's Friday lineup will be stacked with two one-hour super-hero dramas, "Agents of S.H.I.E.L.D." and "The Inhumans," along with the news program "20/20."
© Provided by Variety
Dungey said she used the same criteria in considering the future of "Last Man Standing" as she did in examining what to do with other canceled series, like "The Catch," "The Real O'Neals," and "American Crime." She also said studio ownership, future creative direction, ratings and viewer engagement were factors she considered in making her decision.
Conservatives have expressed disappointment in the show's demise. Allen, who is Republican, has been a supporter of President Donald Trump and made jokes in talk-show appearances about the challenges of being a Republican in Hollywood. "Last Man Standing" was on the air for six seasons.
Related slideshow: Canceled, renewed or ending -- your favorite show's fate (via Photo Services):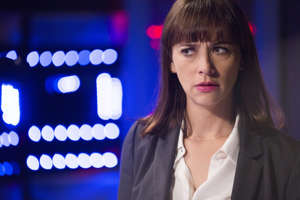 Canceled, Renewed or Ending?