Bill Cosby Trial Juror Describes Deliberation Weeping, Cabin Fever To 'Good Morning America'

Deadline
6/26/2017
(Video provided by ETOnline.com)
Lack of "evidence" and Cosby's fame led to mistrial, one of the jurors on the Bill Cosby sexual assault trial told ABC News' Good Morning America this morning
Bobby Dugan, 21, said that after 52 hours of deliberation, and four jurors in tears, it came down to lack of  "evidence."
"We all said it a million times" during deliberation, said Dugan, who counts himself among those who think Cosby is guilty. "Other evidence, more substantial evidence."
© Provided by Deadline
"And what it really comes down to who you gonna believe more. That's all it was," he said. Cosby's fame and public persona played into those deliberations, Dugan said.
WATCH: @ABC News Exclusive: Bill Cosby juror speaks out on mistrial; new details from inside the deliberations: https://t.co/jGJ0mfxdGD pic.twitter.com/bkqPGT57nx

— Good Morning America (@GMA) June 26, 2017
Cosby, 79, was charged in 2015 with three counts of felony aggravated indecent assault stemming from a 2004 encounter with Andrea Constand at his home in Pennsylvania.
During the six-day trial, Constand testified Cosby gave her a drug that rendered her incapable of stopping his alleged assault, though she said she tried to resist. Cosby did not take the stand, but said in a decade-old deposition he gave Benadryl to Constand to "relax" her, and then the two had a consensual sexual encounter. He pleaded not guilty to the felony charges and denied wrongdoing in other accusations against him.
More than 50 women have come forward with claims Cosby drugged and/or sexually assaulted them; Cosby has denied all allegations.
Related slideshow: The rise and fall of Bill Cosby (via Photo Services):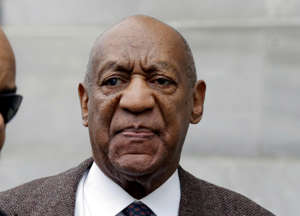 Bill Cosby: From icon to accused