Bong Hits: Songs in the Key of Green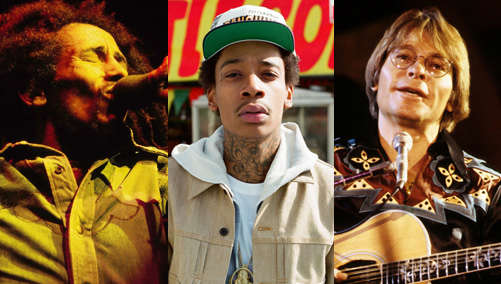 By Michael Shilling Special to MSN MusicAh, marijuana. The cloud of doom. The secret of the cheech. Legal in some states, still deemed a scourge on society in others, pot occupies a unique middle space in our culture of puritanical excess. In honor of April 20, aka National Pot Smoking Day, aka 4/20, we've compiled a gallery of the most memorable songs - from the oblique to the obvious - about this most illustrious of little green plants.
© Retna Ltd./Atlantic Records/Retna Ltd.