Brad Pitt's looks -- hot or not?
By Jessica Wedemeyer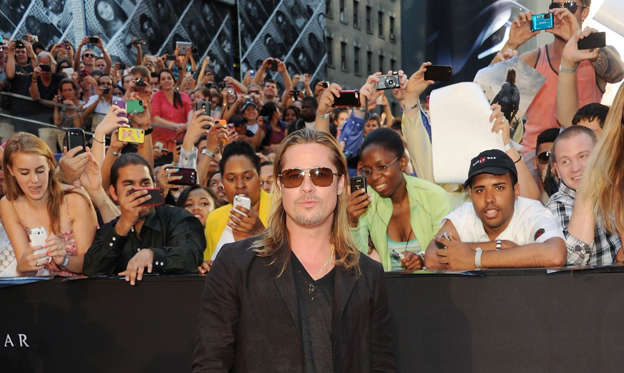 Brad Pitt is undoubtedly one of the most beautiful human beings ever to grace the silver screen. But that level of gorgeous isn't always easy to maintain -- and just like every other person on the planet, Brad has his not-so-hot moments too. As we gear up for the release of his film "World War Z," we're taking a look back at Brad's changing looks. Is the "WWZ" star still totally hot or not? RELATED:Most expensive celeb engagement ringsBrad donned his wardrobe staples -- a black shirt, black jacket, black jeans and motorcycle boots -- at the New York premiere of "World War Z" on June 17, 2013. Was his go-to ensemble too shabby for the red carpet? Or has he simply perfected the casual chic aesthetic?
© Evan Agostini/AP