Celeb Signature Hairstyles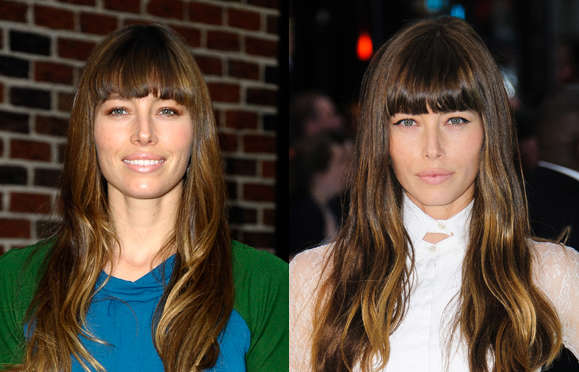 By Stacie AnthonyIn Hollywood, celebs do whatever they can to become a bigger, shinier star than the next. One way to achieve style-icon status is by choosing a trademark 'do. From bangs to buns and pompadours, click through to see how stars like Jessica Biel and Lauren Conrad have developed signature hairstyles.Jessica Biel has it all -- a hot husband, a fit figure, the enviable wardrobe and … the perfect coif. Though she hasn't changed her long brown locks much over the years, 2012 marked the return of the bangs. And, we love it!
© Harry Pluvoise/Chris Joseph/Capital Pictures/Retna Ltd.