Christina Hendricks Chats Sex Appeal, Waiting to Start a Family, and More!
By Jessica Wedemeyer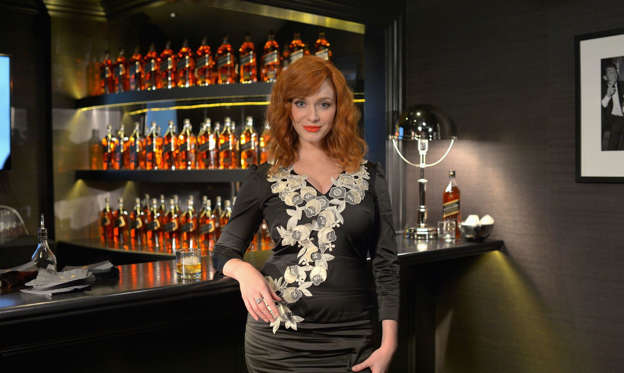 Christina Hendricks knows a thing or two about sex appeal. With her fiery red hair and killer curves, the "Mad Men" star frequently ranks among the most beautiful women in Hollywood. But the actress is more than a pretty face -- she's also bold, intelligent, and wickedly funny. Christina sat down with Wonderwall on Oct. 18 at the House of Walker in the luxurious Bel Air neighborhood of Los Angeles to discuss her new role as global ambassador for Johnnie Walker Scotch Whisky. After leading us in a celebratory toast, the beauty opened up about what she finds sexiest in a man, her daring red carpet philosophy, working with Ryan Gosling -- and why she's waiting to start a family. Click through for this and more from our exclusive interview.
© Charley Gallay/Getty Images North America