Forever Young? Rock's Greatest Geezers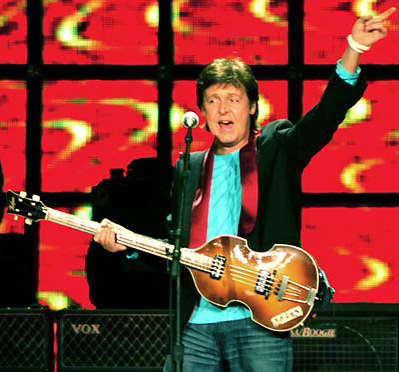 We present a photo gallery featuring Paul McCartney and several of his sexagenarian peers who continue to push the limits of the old adage "Rock and roll will never die." Read "Rock of (Old) Ages"Paul McCartney: The "cute Beatle" was just 24 when he recorded "When I'm 64," a cheeky but good-natured slice of pop that afforded a nostalgic nod to British music halls amid the swirling psychedelia of "Sgt. Pepper's Lonely Hearts Club Band."  Its arrival in 1967, the year after Time magazine famously placed baby boomers on the cover of its "person of the year" issue, was the first hint that Macca wouldn't be the only '60s rocker who would share a 60-something birthday. McCartney turned 64 on June 18, 2006.
© Kevin Estrada/Retna Ltd.