In Focus: Jennifer Aniston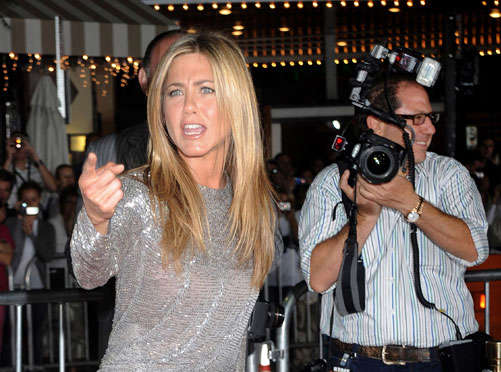 Aniston 'absolutely not' hosting U.S. talk showPosted Oct. 26, 2009 -- Former "Friends" star Jennifer Aniston has slammed reports she is set to host her own U.S. talk show for media mogul Oprah Winfrey. Recent reports suggested the star was set for a small screen comeback after agreeing to host a weekly show on Winfrey's new cable channel, OWN -- set to launch next year. Video:Aniston won't host talk showBritain's Sunday Express alleged it was Aniston's friendship with comedienne Chelsea Handler, who fronts her own TV talk show, that inspired her to take on the project. A source said, "Jen became fascinated with the format after spending time with Chelsea. When she saw Oprah she mentioned that it would be fun to do a chat show and Oprah seized the moment and suggested they front one together for her new network." A spokesperson for Aniston has dismissed the claims, telling Usmagazine.com the story is "absolutely false". Aniston, who has made guest appearances on such hit shows as "30 Rock," has yet to star in a U.S. television series since her decade-long role as Rachel Green in "Friends." (WENN)More photos of JenImage: Jennifer Aniston makes a point at the world premiere of "Love Happens" in Los Angeles on Sept. 15, 2009.
© Sara De Boer / Retna Ltd.