Jerrod Carmichael Says He's Done With 'The Carmichael Show'

Deadline
6/30/2017
The Carmichael Show star Jerrod Carmichael has just released a statement through his publicist that he's leaving the series.
"For three seasons (okay 2.5), I got to make a show that I love with my friends. It's something I've wanted to do since I was 13. Now, I'm excited to go make other things that I love. Thank you to every person who worked on or watched the Carmichael show," he said in the statement provided to Deadline.
Carmichael's news comes with the NBC show's future in limbo with cast options set to expire at the end of today.
Related slideshow: Canceled, renewed or ending -- your favorite show's fate (via Photo Services)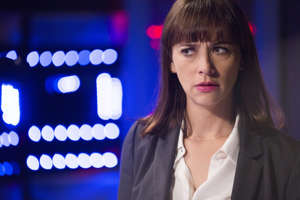 Canceled, Renewed or Ending?