Kate Upton dishes on exercise, paparazzi, her trademark blond locks and more!
By Jessica Wedemeyer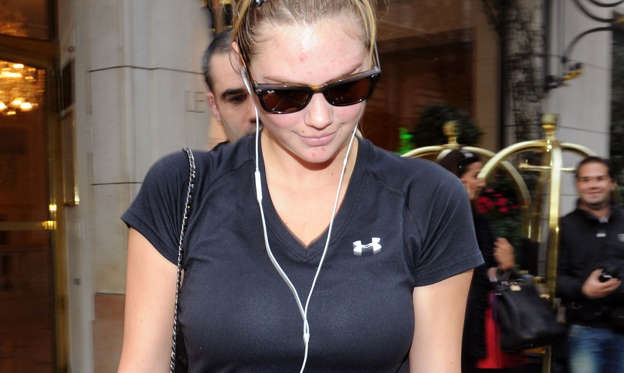 What's your fitness routine?"I always try to keep a healthy lifestyle and work out. It makes me feel better and stronger so I can work long hours and travel all the time. I try to exercise at least three days a week. If I'm getting ready for [a big job], then for sure seven days of going to the gym. But I try to walk around and keep active throughout my day."RELATED:Best celebrity beach bods of summer 2013Which exercise do you hate the most?"Any exercise during those last 10 minutes of the workout when you're like, 'No, I can't! I can't do it.' But that's why I love my trainer, David Kirsch: He's just so motivating. He'll be like, 'No, you can do it!' Then you just find it in yourself. You just have to be self-sacrificing, I guess. Or complain the entire time! Whichever one works."
© Microsoft