Kendall and Kylie Jenner share fashionable outing in Los Angeles: Pictures!
By Jessica Wedemeyer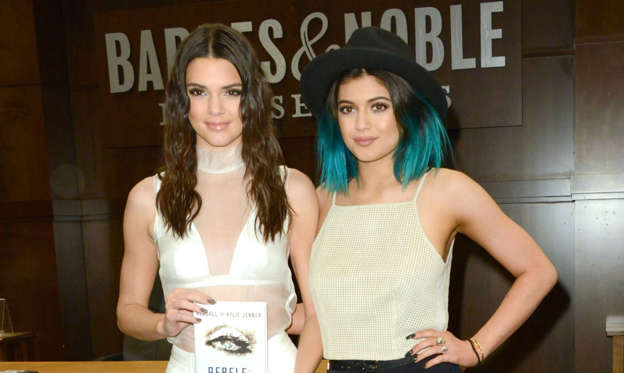 Kendall and Kylie Jenner made for quite the fashionable pair while promoting their debut novel, "Rebels: City of Indra: The Story of Lex and Livia," at Barnes & Noble bookstore at The Grove in Los Angeles on Thursday, June 12.Like us on Facebook?The sisters have faced harsh reviews of their teen-skewing tale -- "The writing was dry, bland, and tedious," complained one critic on Amazon. But there's no doubt Kendall and Kylie will receive A's from fashion critics for their on-trend looks at the L.A. promotional stop.Kendall, 18, donned an all-white ensemble, pairing slacks and white pumps with a sheer sleeveless turtleneck blouse over a bra top. She parted her wavy brunet locks straight down the middle for a glamorous unkempt look.RELATED:Kendall and Kylie dish on their most embarrassing fashion momentsKylie, 16, channeled her inner hipster, pairing a black miniskirt with a cream blouse and lace-up heels. She covered her turquoise dip-dyed locks with a black Panama hat.What do you think of the sisters' stylish outing?Keep clicking to see more photos of Kendall and Kylie's fashionable night out.
© Microsoft