Maria Bello signs memoir deal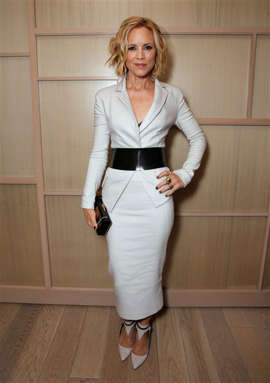 Maria Bello is set to reveal all about her struggles with her sexuality in her first memoir.

Like us on Facebook?

The actress came out as a lesbian in a moving Modern Love column for the New York Times in November, and now she is planning to share her full story with fans in "Miracles and Madness."

In the book, Bello will detail how she and her partner, Clare Munn, have adapted to life as a "modern family," sharing custody of her son with the actress's ex-boyfriend, TV executive Dan McDermott.

A statement released by Bello reads, "As my son said, 'Whatever - love is love.' I know there are many 'whatevers' out there and am thrilled that (publishers) Dey Street/Harper Collins is interested in opening up the conversation to a bigger audience - the conversation being that the only labels we have are the ones we give ourselves."

The autobiography is set for release in early 2015.