Master P was unaware of custody court hearing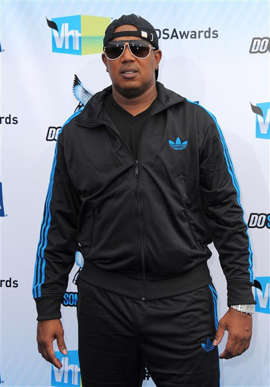 Rapper Master P has questioned a judge's decision to grant his estranged wife full custody of their minor children due to his court absence on Monday, insisting he was unaware there was even a hearing scheduled.

Master P has been embroiled in a bitter custody battle with his ex Sonya Miller since she filed for divorce in October after 24 years of marriage. On Monday, a judge awarded her sole custody of their four young kids after he failed to respond to her legal documents. He was also ordered to pay Sonya's $75,000 legal fees, which includes sanctions for failing to attend the hearing.

However, the hip-hop veteran is not happy with the ruling and has now opened up about his no-show, claiming he worries his ex's alleged addiction troubles will seriously affect her ability to properly look after their children.

He tells AllHipHop.com, "This is disappointing and embarrassing to me. I just got back into town from holding basketball camps in Kentucky, helping at-risk youth and have to come back home to deal with negativity in my own family. How can a judge grant custody to an unfit mother whose only motive for gaining custody is to get more money? Sonya's only concern is herself, partying and hanging out with her friends."

Master P, real name Percy Miller, also claims he will take legal action against her attorneys if anything happens to the children while under their mother's care.

He continues, "I didn't need the court or judge to tell me to do what's right for my kids, that's what I want to do and that's my lifelong commitment to all of my kids. Sonya knows that she has a drug and alcohol addiction, everyone else will see that there is a real problem because that's something you can only hide for so long. If anything happens to my kids while they're in her custody, I will be suing her attorneys as well as the court system for not properly investigating this case."