Michelle Obama rocks Carpool Karaoke with James Corden

Photos
7/21/2016
James Corden's hit sketch Carpool Karaoke had a special guest this week, U.S. First Lady Michelle Obama. In the sketch, FLOTUS confesses how she's rarely been able to sit in the passenger seat listening to music in the last 7.5 years.
Our top 5 moments from the video

1. When James Corden asks Michelle what she will miss the most (when the Obamas leave the White House)?
James Corden: What are you going to miss the most?
Michelle Obama: "The people. These are the people you see everyday, they help you, love you; You know their families and you walk away from people you see everyday, that's going to be hard."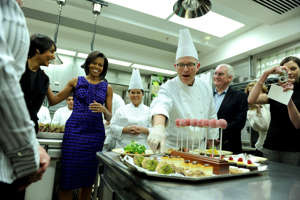 2. When she says she can make a mean grilled cheese sandwich. First Lady and a MasterChef!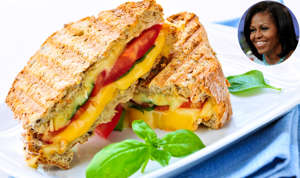 © Elena Elisseeva/iStock; Ida Mae Astute/ABC via Getty Images
3. When she rocks to Beyoncé's "Single Ladies (Put a Ring on It)" and busts some moves from the video. All this while sitting in the passenger seat!
© Taylor Hill/WireImage/Getty Images
4. When she explains why she recently joined Snapchat. The First Lady said it would help promote her tour to Liberia, Morocco and Spain which will draw attention to the millions of girls around the world who aren't in school.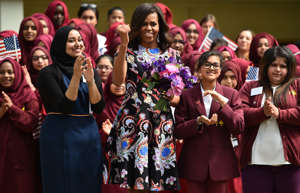 © Jeff J Mitchell/Getty Images
5. Oh, and just like that Missy Elliot makes an appearance to sing "This Is for My Girls," a track that promotes Obama's "Let Girls Learn" initiative.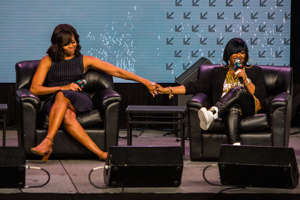 © Drew Anthony Smith/Getty Images