Paramedic allegedly stole James Gandolfini's $3,000 Rolex watch as actor lay dying in Rome

New York Daily News
5/17/2016
A paramedic in Italy who aided a dying James Gandolfini is accused of a crime even Tony Soprano might find cold: Stealing the actor's Rolex watch in his final moments.
Claudio Bevilacqua, 43, allegedly snatched Gandolfini's $3,000 Submariner watch while rushing the "Sopranos" star to a Rome hospital in June 2013, according to NBC News. Gandolfini, 51, died that night from a massive heart attack.
Bevilacqua's trial was supposed to start Monday, but a judge instead postponed it until November after a brief hearing. The paramedic was not in the courtroom.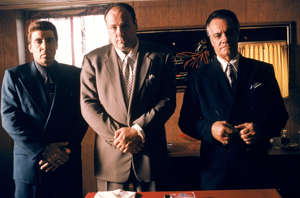 © HBO/Getty Images 387931 01: From left to right: Steven Van Zandt as Silvio Dante, James Gandolfini as Tony Soprano and Tony Sirico as Paulie Walnuts star in HBO's hit television series, 'The Sopranos' (Year 3). (Photo by HBO)
Prosecutors said Gandolfini's top-notch watch disappeared after his death in Rome, but it remains unclear if it vanished from his hotel room or if the actor was wearing it when he collapsed.
Gandolfini, a New Jersey native, died June 19 while vacationing with his family. His teenage son found the tough guy actor unconscious on the bathroom floor in his Boscolo Exedra Hotel room, and Gandolfini was pronounced dead 20 minutes after arriving in a hospital.
Gandolfini unwittingly left nearly half of his $70 million estate susceptible to massive taxes, a mistake one lawyer called "a catastrophe."
Reps for Gandolfini's estate could not immediately be reached.