Prince left behind a treasure trove to see at Paisley Park

Associated Press
4/18/2017
Paisley Park, in the Minneapolis suburb of Chanhassen, opened as a museum in October, just six months after the "Purple Rain" megastar died there of a painkiller overdose. Prince left behind more than 7,000 artifacts, including costumes and shoes, and more than 121 guitars and instruments.
Paisley Park spokesman Mitch Maguire said the Oscar- and seven-time Grammy Award-winning musician did archivists a favor because he would "seemingly hang onto everything." That allows the museum to switch archival pieces out, so fans coming back for tours will have a new experience.
© The Associated Press FILE - In this Feb. 4, 2007 file photo, Prince performs during the halftime show of the Super Bowl XLI football game at Dolphin Stadium in Miami. A Minnesota judge overseeing Prince's estate said Thursday, July 28, 2016, he'll consider allowing cameras in court on a hearing-by-hearing basis. Prince, who died April 21 of a drug overdose, had no known will. (AP Photo/Chris O'Meara, File)
Among the items planned for future exhibits are the red wool hat Prince wore during an all-star jam at the 2004 Rock and Roll Hall of Fame induction ceremony and a blue Stratocaster guitar Prince played during part of his legendary 2007 Super Bowl halftime show.
A four-day celebration of Prince will be held April 20-23 at Paisley Park during the anniversary of his death.
Prince's life in pics: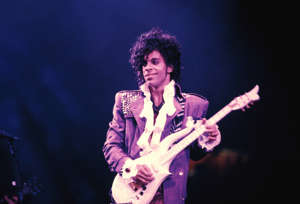 Prince: Life in Pictures