Report: Charlie Sheen 'destroyed' by Ashton Kutcher replacement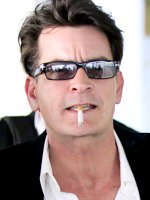 MSN Entertainment

Has Charlie Sheen finally learned the cause-and-effect lesson that most 3-year-olds can easily grasp? A source tells PopEater that the dysfunction-laden star is "destroyed" over being replaced on "Two and a Half Men" by Ashton Kutcher.

Bing:What's next for Charlie Sheen?

"He really thought that he would be invited back," alleges an insider. "After years of suffering no consequences for his behavior, why would he think anything else? Finally, it has sunk in that he doesn't live by different rules to everyone else. Actions do have consequences."

On Friday, a sour grapes-swilling Sheen sportingly called Kutcher a "sweetheart" and a "brilliant comedic performer" before pointing out, "Oh wait, so am I!"

More:Jon Cryer 'jazzed' to be working with Ashton Kutcher

He also predicted ratings doom for the CBS sitcom and warned his replacement, who is reportedly earning half of the $2 million per episode Charlie was raking in, about working for "Men" creator Chuck Lorre.

"Enjoy planet Chuck, Ashton," Charlie sniped. "There is no air, laughter, loyalty, or love there."

Shares the insider, "He is destroyed that Ashton is replacing him. Destroyed. We are all worried that he hasn't hit bottom yet and that this could make him spiral out of control again. Especially after all the other productions that he assumed would happen have fell apart."