Stacy Keibler dishes on staying in shape during the holidays, New Year's resolutions and more!
By Jessica Wedemeyer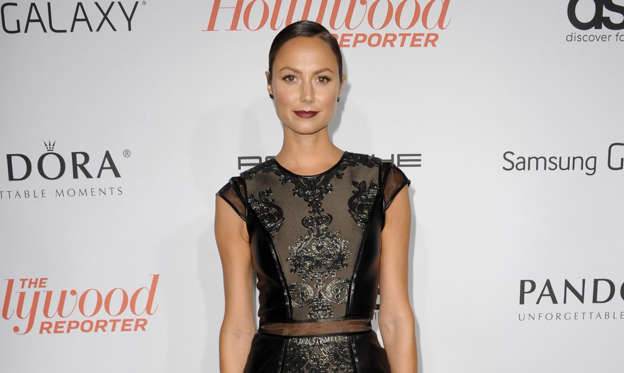 Stacy Keibler had one heck of a year, and the model and former WWF wrestler shows no signs of slowing down in 2014. The New Year promises to be equally fruitful for the sometime actress -- especially considering all the good karma she's accumulating. Stacy recently teamed up with American Express and Share Our Strength on their No Kid Hungry campaign, which aims to feed 10 million under-served kids with funds raised this holiday season. On a break from helping save the planet, George Clooney's ex chatted with Wonderwall about her holiday plans, New Year's resolutions, how she stays healthy during holiday season and more! Keep reading for the highlights.RELATED:Celebrity splits of 2013Stacy Keibler on why she chose to donate her time to No Kid Hungry:"It's so easy this holiday season when we're all out reconnecting with friends and family, having a good time and having fun, to also do our part to give back. … No child should grow up hungry in America, but 16 million kids, which is one in five, struggle with hunger in this nation. … I am just so honored to do my part to help feed hungry children this holiday season."
© Microsoft