Walking Dead Gets Season 8 Premiere Date, Plus Fear TWD Return Date

TVLine
7/19/2017
The Walking Dead will commence its eighth season on AMC this fall, beginning with its milestone 100th episode.
The post-apocalyptic zombie drama will return on Sunday, Oct. 22, the basic cabler has announced. A poster for the new season has also been released, pitting Rick against Negan.
© WD
What's more, AMC has released key art for the Season 3B of Fear the Walking Dead, which kicks off on Sunday, Sept. 10.
© WD
Both The Walking Dead and its spinoff will return to San Diego Comic-Con this weekend, with back-to-back panels on Friday, July 21. Further details can be found here.
Related slideshow: Canceled, renewed or ending -- your favorite show's fate (via Photo Services):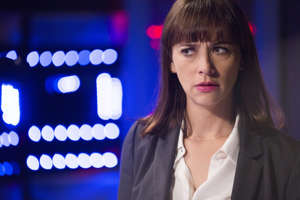 Canceled, Renewed or Ending?