Washington, D.C. prosecutors want Chris Brown to stand trial this month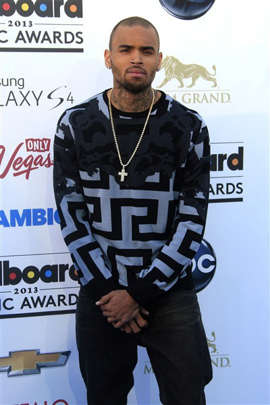 Prosecutors in Chris Brown's Washington, D.C., assault case have asked a judge to bring forward the newly-freed singer's trial date to the end of June.

The singer was released from prison on Monday, over two months after he was incarcerated for violating his probation by getting kicked out of a court-ordered rehab program for bad behavior in March.

He was also handed an additional four-month term in early May after admitting to breaking the terms of his probation, served up during his 2009 Rihanna assault trial, while in D.C. in October, when he allegedly became embroiled in a fight outside a hotel.

Brown is due to appear in a Washington, D.C. court on June 25, for a status conference, but the U.S. Attorney for the District of Columbia filed legal papers on Wednesday, seeking to change the hearing to the start date for the trial.

The lead prosecutor claims there is no reason to delay it any longer as Brown's probation violation admission is grounds enough to try him on the misdemeanor assault charge, according to TMZ.

The embattled star's lawyer, Mark Geragos, previously insisted Brown's admission was not a confession of his involvement in the attack on 20-year-old Patrick Adams.

Like us on Facebook?

The singer's bodyguard, Christopher Hollosy, has already been found guilty of assaulting Adams, who accused the minder and Brown of beating him up and breaking his nose in an unprovoked altercation.