In Photos: Australia Heat Wave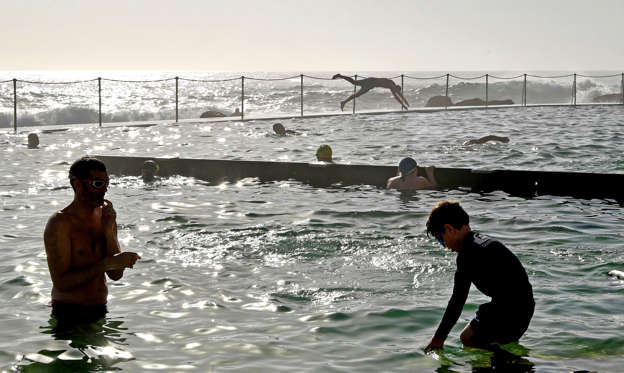 An extreme heat wave has hit Australia causing temperatures to soar. Heatwave conditions are expected across the country this week with temperatures expected to reach the almost 100 degrees Fahrenheit (40 degrees Celsius) in some areas.

(Pictured) Beachgoers cool off at Bronte Beach in Sydney, New South Wales (NSW) on Jan. 16. Parts of NSW are already nudging 40 degrees Celsius before 9 am as heatwave conditions sweep across the state.
© Joel Carrett/EPA-EFE/REX/Shutterstock