In Photos: Hurricane Michael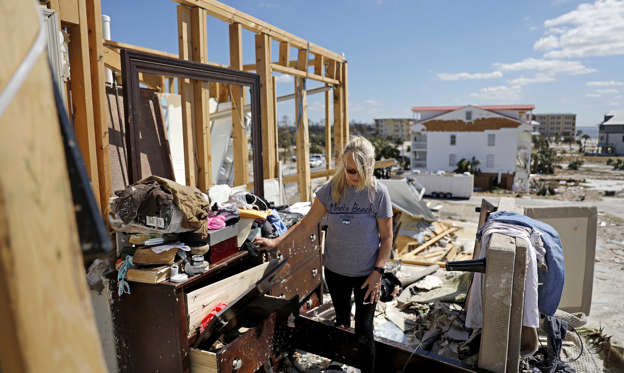 Hurricane Michael was a Category 4 storm when it hit the Florida Panhandle on Wednesday before weakening as it rolled through Georgia, the Carolinas and Virginia. Officials report 17 people have been killed and extensive damage is still being assessed.
(Pictured) A woman sifts through what was her third-floor bedroom while returning to her damaged home in Mexico Beach on Oct. 14.
© David Goldman/AP Photo