In Photos: Barry hits the Gulf Coast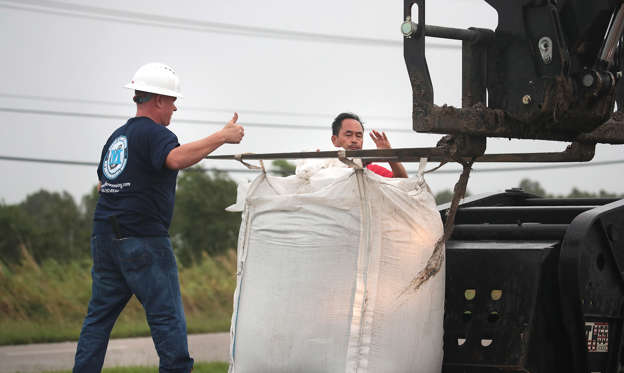 Barry made landfall as a hurricane near Intracoastal City, Louisiana, about 160 miles west of New Orleans, on the afternoon of July 13, 2019. It quickly weakened into a tropical storm. But disastrous flooding remained a threat across a swath of the Gulf Coast.
(Pictured) Workers use giant sandbags to raise a levee that was topped during Hurricane Barry on July 14, in Myrtle Grove, Louisiana.
© Scott Olson/Getty Images