In Photos: California storms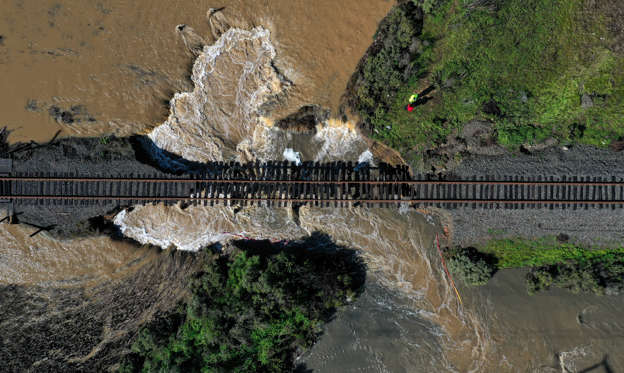 Heavy rain tapping into an atmospheric river is causing widespread flooding, travel woes, mudslides and debris flows in California. More than 30 million people are under flood or flash flood watches from California to Arizona, including in San Francisco, Los Angeles and San Diego.
(Pictured) An aerial view of a levee that was breached during a rain storm on Feb. 14, in Novato, Calif. The San Francisco Bay Area is cleaning up from a storm that caused 50 homes in the town of Sausalito to be evacuated after a mudslide struck homes and sent at least one sliding 75 yards down a hill. No injuries were reported.
© Justin Sullivan/Getty Images