In photos: Greta Thunberg's sail across the Atlantic to attend UN climate summit in New York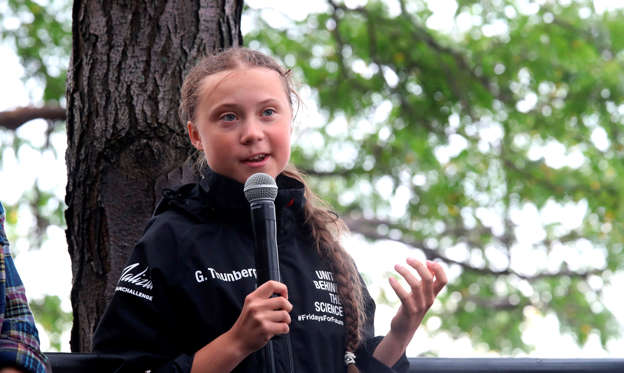 The 16-year-old Swedish climate activist Greta Thunberg set sail for New York on Aug. 14, across the Atlantic in a racing yacht, to join protests in the United States and take part in a United Nations summit in September. She has stopped flying as the aviation industry is responsible for 12% of CO2 emissions from all forms of transports.
(Pictured) Greta Thunberg, speaks in front of a crowd of people after sailing in New York harbor aboard the Malizia II, on Aug. 28. She is scheduled to address the United Nations Climate Action Summit on Sept. 23.
© Mary Altaffer/AP Photo