Incoming stormy pattern to aid California drought conditions, hinder travel

AccuWeather
3/12/2018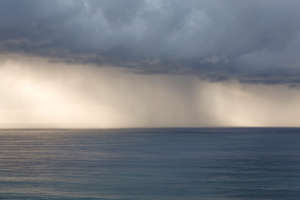 © David Madison/Getty Images With long-term drought conditions well on their way back into California, an incoming period of wet, stormy weather will be welcome by many.

A recent bout of heavy rain brought as much as one-third to 100 percent of the month's normal precipitation to several cities, including Santa Barbara, San Diego and Los Angeles.
In addition to the heavy high-elevation snowfall of recent weeks, it may seem like the area is well on its way out of the drought - however, it will take many rounds of similarly wet days to bring the water supply back to necessary levels.
Many may therefore be glad to know that a damp weather pattern is poised to settle over the western United States through at least the upcoming week.
"The series of storms expected to impact California this week will not erase the precipitation deficit, but will help to add water to the reservoirs and snowpack to the mountains," said AccuWeather Senior Meteorologist Mike Doll.
Following record-challenging heat on Sunday and Monday across the Pacific Northwest, the first of a string of storms is in store to approach the West Coast. Cooler, cloudier conditions building on Monday will precede more widespread, soaking weather on Tuesday.

The pattern may offer significant help to drought-stricken areas, but may also cause incidents of flash flooding and mudslides in recent burn scar locations, according to AccuWeather Senior Meteorologist Ken Clark.
Since incoming storms will tend to track into the northern half of the state, "central and Northern California will benefit more from the stormy pattern than Southern California," Doll said.
While the heaviest precipitation will mainly occur north of the L.A. Basin, "communities such as Montecito, California, should be prepared for the risk of debris flows," warned AccuWeather Senior Meteorologist Alex Sosnowski.
Slick roads and limited visibility in periods of rain will contribute to slowed commutes as well as airline delays throughout the week.
Heavy precipitation is expected to be limited to high-elevation snowfall during the middle of the week, adding feet of snowpack to parts of the Sierras.
"Snow levels will lower from mid- to late week, but will probably hover below Donner Pass, California, much of the time," Clark said.
"There is the potential for snow levels to dip so much that snow may fall on the passes in Southern California late this week as well," he said, as the storm track may hone in on that region this coming weekend.