Natural landmarks that have been destroyed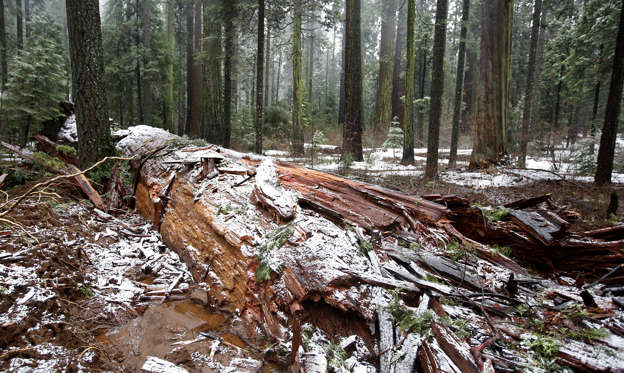 Whether by storms, fires, or even vandals, some of the world's most treasured natural monuments are no longer with us. Most recently, the "Pioneer Cabin Tree," also known as the "Drive-Through Tree," was toppled over by a massive storm on Jan. 8, 2017. We take a look at some other fallen monuments.
(Pictured) Snow partially covers the fallen Pioneer Cabin Tree at Calaveras Big Trees State Park on Jan. 9, 2017, in Arnold, California.

© Rich Pedroncelli/AP